Welcome to Affordable Precision Granite
Specializing in: Granite Shield™ 5-Step Lifetime Sealer, Granite & Marble Restoration, Stone Crack and Chip Repairs, Stone Honing and More.
Proudly servicing Central and Northern New Jersey, Manhattan, Brooklyn, and Staten Island
Affordable Precision Granite is owner-operated by John Paul, offering over 21 years of experience. With over 5,500 surfaces serviced with Granite Shield™ and 100% success rate in stone protection, we provide the finest restoration technology and products to our clients. Utilizing the highest industry standards, your counter tops are given a flawless finish with a lifetime guarantee.
As a company that is HomeAdvisor™ Screened & Approved, John Paul stands by his work and operates on every job to provide you with the utmost workmanship and customer service. Affordable Precision Granite is attentive and efficient at delivering you a terrific outcome that is attentive to your wants and needs.
Covering a wide range of services including, sealing, chip repair, crack repair, stone honing, stainless steel sink restoration, and more. Each job is completed with the idea of improving the quality of the fixture to deliver above and beyond expectation.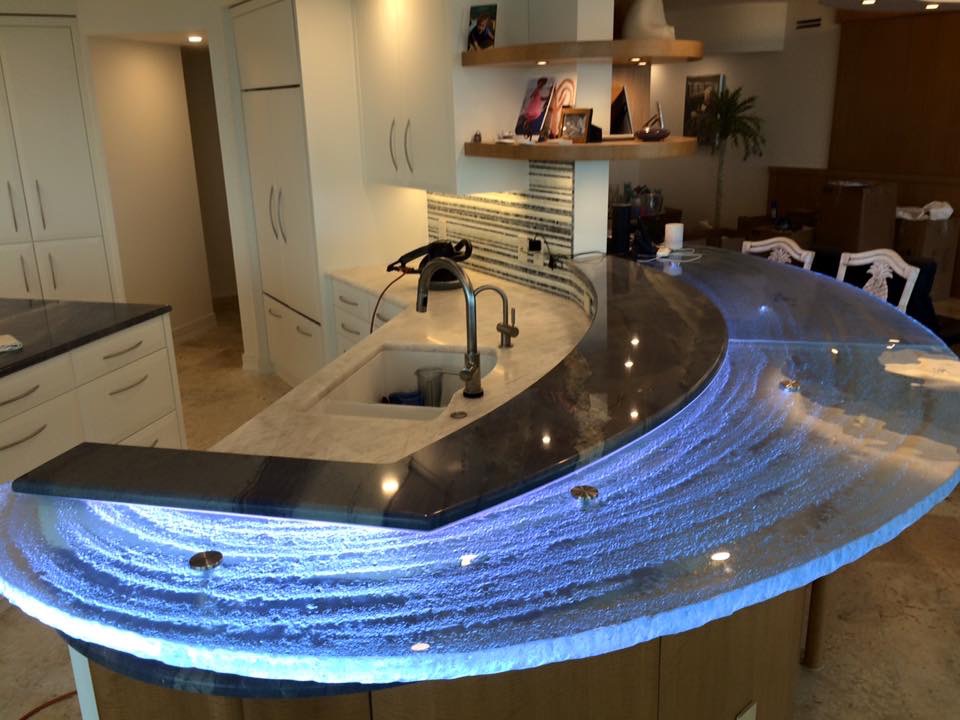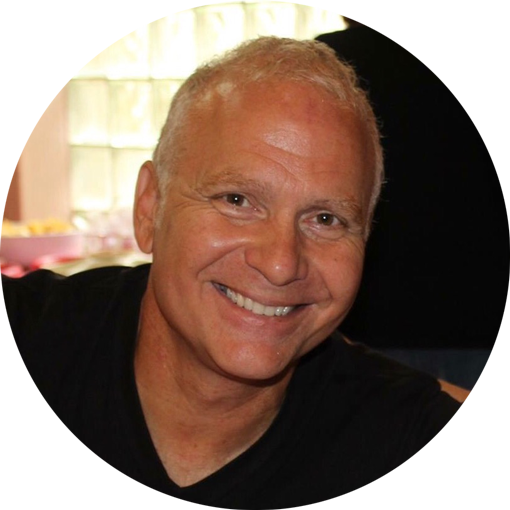 Serving Central and Northern New Jersey, Manhattan, Brooklyn, and Staten Island, owner John Paul offers a lifetime guarantee on workmanship and has over 19 years of experience installing, repairing and restoring all types of stone. Affordable Precision Granite and Marble goes the extra mile to make sure your stone look like new again.
Using new technology and products from Italy, Germany, Israel, Korea and Japan to bring your countertops back to and better than factory finish and shine. Working with other experts from around the country, we are constantly innovating to keep up with the increasing demands of the new stones coming on the market.
We also work on various types of honed and leather finish counter tops without changing the look and finish.
Since Affordable Precision is owner-operated, John will be handling your countertop needs from start to completion!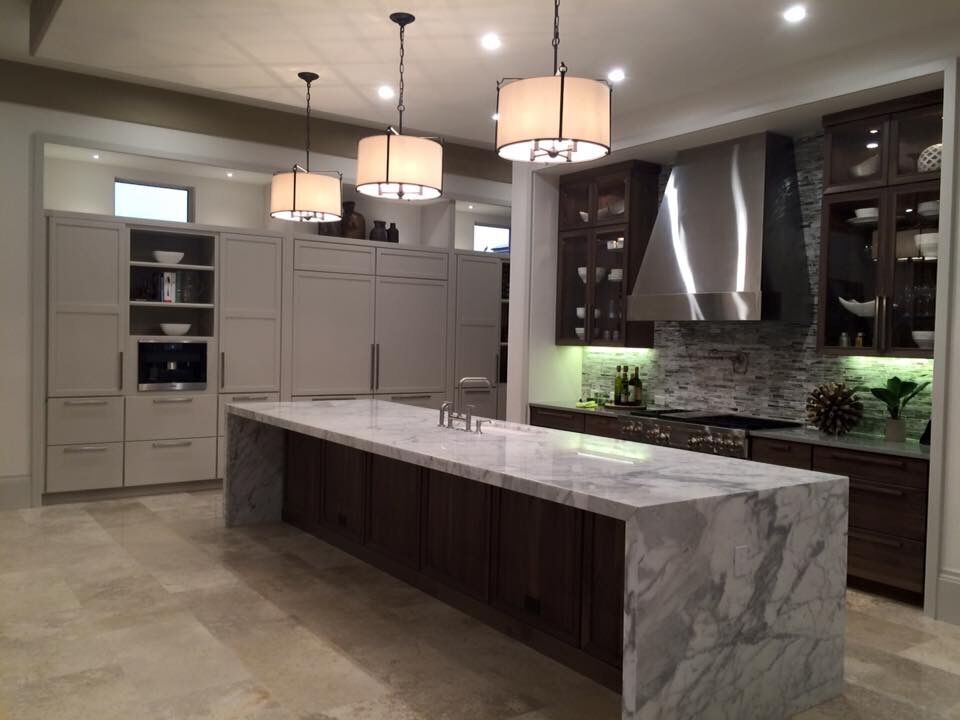 Sealing
Whether we are working with natural stone surfaces like travertine, granite, slate, marble or standard countertop surfaces, we ensure the durability and lasting appearance of your surface. The fact is that all stone surfaces are porous to some degree and this leaves them vulnerable to spills, and liquids. These spills can accumulate resulting in discoloration that can lower the integrity and beauty of your natural stone surfaces.
At Affordable Precision Granite, we offer Granite Shield Lifetime Sealer, which is a natural stone sealer that can protect your investment's durability and beauty. Depending if the granite is considered light, medium or dark, each type of stone takes a different application process and then is capped with catalyzing polymers with a permanent carbon crystal sealant which then locks the catalyzing polymer into the stone. The carbon crystal sealant forms a molecular bond with the granite which can not be removed and creates a lifetime seal while leaving your granite more vibrant, smoother, shinier and maintenance free. The Granite Shield sealing process has no plastic, silicone or resins and it is a breathable, penetrating sealer. It is not topical and will not scratch or yellow.
Affordable Precision Granite provides affordable and hassle-free sealing with stone care professionals to help you qualify and seal surfaces with ease. Call  (732) 212-1777 for a professional sealing today.  We happily provide service Central and Northern New Jersey, Manhattan, Brooklyn, and Staten Island.
John did a beautiful job with our white marble countertop, backsplash, and waterfall. Price was very reasonable and he's super professional where took his time to walk me through how to take care of my marble countertops and the process of sealing. I had him hone and seal my countertops a few months ago and haven't yet had a single stain!

Justin Zhang


July 8, 2021

You should know that in the truest sense of artisan ship - Ruffini is an artist capable of delivering work worthy of comparison to famous Italian stone craftsmen.

David Anthony Watts


May 8, 2014
Stainless Steel Sink Refurbishment
Is your sink badly damaged, covered in stubborn food stains, hard water stains, rust, and/or scratches? Let Affordable Precision Granite return your stainless steel sink to its former glory and restore shine.  A stainless steel sink can become a real eye-sore to any kitchen if left without proper maintenance. Steel wool scrubbers and harsh chemicals like chlorine can leave your sink cloudy and scratched.
The professionals at Affordable Precision Granite provide a list of services to rejuvenate that stainless steel sink and make it shine like new.  We can breathe new life into old fixtures, protecting and restoring your investments.
Some services that we provide are:
Refurbishing and remounts

Repairs

Installation

Resetting

Rust

removal

And plenty more  
Stainless steel sinks can be a complete bother to refurbish. Contact Affordable Precision Granite at (732) 212-1777 and let us relieve that stress and provide the refurbishment you need to make the centerpiece of your kitchen sparkle.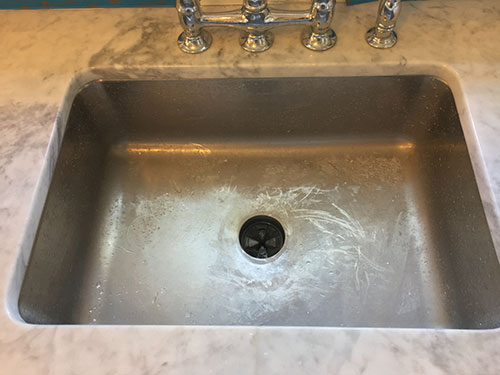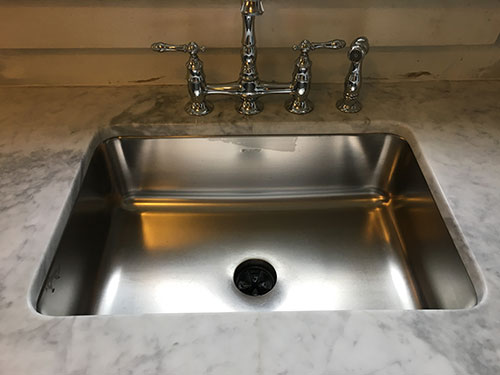 Call today to learn about how Affordable Precision Granite will repair your countertop to like-new condition. We use the latest proven technics and methods. There is no dust because most repairs require very little water. We take very special care to leave the job better than we found it. We also recycle everything we use.
Affordable Precision Granite and Marble works with marble, granite, Onyx, Zodiac, Cambria, Silestone, Ceasar Stone, Quartz Stone and Quartzite countertops to both residential and commercial customers.
Fully licensed and insured.
New Jersey License Number # 13VH09541700