Seal your countertops and stone surfaces permanently with Granite Shield.
Manufacturer's warranty
Transferrable warranty
Guaranteed For Life!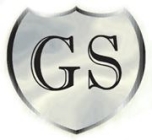 We're an authorized Granite Shield™ dealer in New York and New Jersey.
The Granite Shield™ process utilizes multiple catalyzing polymers inside the stone. We then carbonize the surface pores with Crystasheen™ leaving a harder, smoother, glossier surface inside and on top of your natural stone.
With a 100% success rate, Granite Sheild has been the top sealer product used for 15 years, and its one of the reasons we proudly use it for your stone countertops and surfaces. The standard sealers in the industry today are penetrating sealers. This means they are absorbed down into the porous stone and away from the surface. Oils and stains can still damage the surface of your stone. Granite Shield forms a stain proof barrier on the surface, filling in the uneven nooks and crevices of your stone. This barrier stops the oils and stains from entering your stone. Granite Shield will last the lifetime of your stone surface.
Floors, Tops, Walls, Kitchen, Baths & Halls – We seal it all.
Contact us today to find out why Granite Shield is right for you!